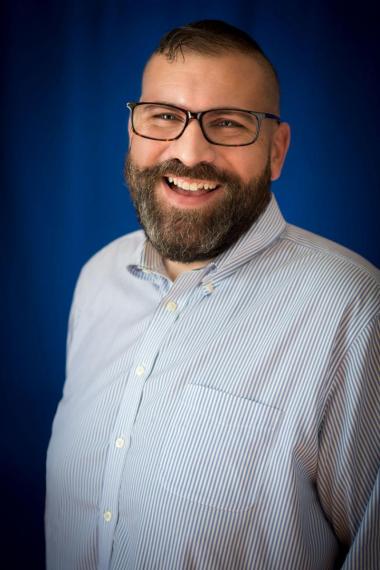 Biography
AJ Leto is a leader who elevates leaders. As a success coach and corporate consultant, AJ supports his powerhouse clients in creating maximum results and reaching their optimal potential.
A problem-solver and innovator, AJ has worked with civic leaders and top-executives at renowned companies and organizations including The Hanover Insurance Group, the VNA Care Network and Hospice, Fallon Health, CVS Health, and several universities. AJ also helps entrepreneurs kick-start their dreams by providing a blueprint for their best life and business.
AJ is the President of the Board of Directors of the No Evil Project, Inc. He works closely with teens in leadership training, individuals personal development and career change and small to large corporations improving the lives of their team members.
An indefatigable learner and investigator, when AJ isn't creating leaders who live vision-based lives you can find him singing with the Salisbury Singers and officiating the nuptials of your loved ones.
Story
I've always been among the leaders, even as far back as first grade...
I was brought up under the pressures of a middle-class setting where I was required to meet expectations and put others first at the expense of my own identity. Once I began to understand my surroundings I also felt the call to challenge the status quo as I asked myself why people accepted that this was "how things are".
I remember a moment at an event with my grandmother when a speaker was discussing how bad people were and my Nana leaned over to me and said "don't listen." I boldly asked "why" and she gifted me with the sage advice that we are all born good and there is nothing wrong with us. Most important, she made it clear that I should give no time for people who attempt to convince me otherwise.
What I understood in that moment is that I mattered. I mattered enough to share my opinions, to be seen, to be heard. I had the power to affect change.
As I developed through my adolescence, teen years and beyond I partnered with teachers/community leaders, collaborated with struggling peers, and championed my mentally handicapped sister's life. I developed a sense of character.
Securing my first professional job at the age of 15, I found myself insatiably in pursuit of better. The best approach, the best results, the fastest path… the easiest way forward. Ten years later, I was standing up to Worcester, MA civic leaders during the city's historic strategic planning process and as a result was invited to collaborate with them.
I used the same conviction and initiative as a trainer, working with large teams and finding my place as a coach. Speaking up and asking questions that opened doors of advancement for managers who were hungry for new perspectives.
My coaching practice offers the opportunity to elevate your leadership and live a vision-based life.
I invite you to join me and collaborate through questions, answers, and thoughtfulness. The ability to ask "Why?" is unique to us, the biped, the human, the person, the caring individual that we get to be. When we know our "Why" - we gather up like-minded to support our goals and bring our dreams to our reality.
Icons made by Agata Kuczminska from www.flaticon.com is licensed by CC 3.0 BY